280 Wholesalers
Free parking
Free wifi
Dear clients,
As part of the fight against the COVID-19 epidemic, the CIFA CENTER is closed as of March 16, 2020 for an indefinite period to date.
Thank you for your understanding.
The CIFA Center marketplace
---
---
PARISFASHIONSHOPS THE online wholesale Marketplace for fashion professional actors and decision makers. A large range of women, men and kids' garments, as well as of shoes, bags and accessories Brands provided by Paris and Aubervilliers best wholesalers. Whether you are a central buying office, retailer, shop or an independent fashion professional, PARIS FASHION SHOPS is the quick, easy and accurate answer to your fashion needs and purchases. Joining PARIS FASHION SHOPS Marketplace will ensure your finding the right Brands and styles at the right moment and at the best quality-price ratio. Be a part of those who decide about and participate in today's and tomorrow's fashion.
---
---
Access the online store of CIFA Center
---
Visit our brands showroom
PARIS FASHION SHOPS
CIFA Center
Magasin 3211
5B rue de Saint Gobain
93300 Aubervilliers
France
---
+33 1 43 52 08 08
---
www.parisfashionshops.com
---
parisfashionshops
---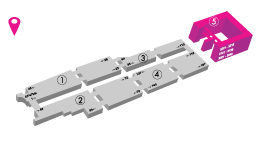 ---
Contact PARIS FASHION SHOPS